The Journal 'Relevant Tomorrow' Continues and Updates the Tradition of the Scholarly Publishing of the Martynas Mažvydas National Library of Lithuania
Abstract
The 19th issue of the first volume of the scientific journal 'Relevant Tomorrow' is presented, which continues and updates the scientific publishing tradition of the Lithuanian National Martynas Mažvydas Library. Briefly about the circumstances, thematic nature and internal structure of this publication.
Article Metrics Graph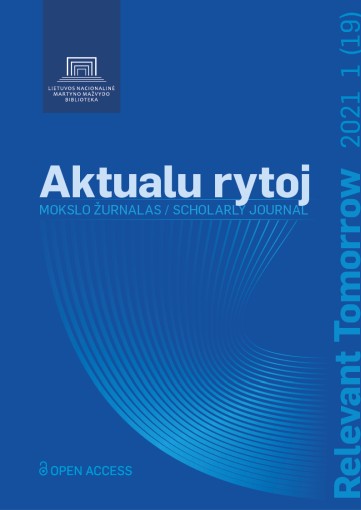 Downloads
How to Cite
Grigas, V., & Žiemelis, D. (2021). The Journal 'Relevant Tomorrow' Continues and Updates the Tradition of the Scholarly Publishing of the Martynas Mažvydas National Library of Lithuania. Relevant Tomorrow, 1(19), 8–13. https://doi.org/10.51740/RT.1.19.1
License
This work is licensed under a Creative Commons Attribution 4.0 International License.