Essential Elements of the Legal Status of Member of Parliament in Lithuania and Various Countries
Keywords:
member of parliament, parliamentary legal status, parliamentary immunity, parliamentary indemnity/non-accountability, free representational parliamentary mandate, members of parliament rights and responsibilities, incompatibility of office
Abstract
The nature of the parliamentary legal status has always been the subject of lively debate. This study focuses on the nature, duration and exercise of the parliamentary legal status. Providing certain special rights to members of parliament does not mean that they are above the law. Rather, it is a recognition of the fact that, given the importance and magnitude of the mandate entrusted to them by the sovereign people, they require some minimum guarantees to be able to discharge this mandate in an independent and unhindered fashion. This article is delivering a comparative analysis of the practice of Lithuania and various countries in terms of parliamentary legal status.
The beginning of the mandate differs, but in most countries it coincides with the swearing-in ceremony. Mostly a mandate is representational, which means that elected representatives enjoy absolute independence vis-a-vis their electorate; in the majority of countries the imperative mandate is prohibited. Incompatibility of office is rather strictly regulated and the primary purpose of such incompatibility has been to ensure that members public or private occupations do not influence their role as representatives of the nation. In every country salaries and allowances form an integral part of members of parliament status.
Parliamentary non-accountability is undoubtedly one of the most effective means of ensuring the proper democratic functioning of parliamentary systems, since it provides members of parliament with protection against prosecution for words spoken or votes cast in parliament. Unlike parliamentary non-accountability, parliamentary immunity, which is defined as the protection of parliamentarians against civil and/or criminal proceedings for acts carried out in the performance of their duties, is a privilege. The duration of the parliamentary mandate is also related to the concept of representative democracy. Although most countries allow parliamentarians to terminate their mandates, there are also cases in which mandates may be lost involuntarily.
Article Metrics Graph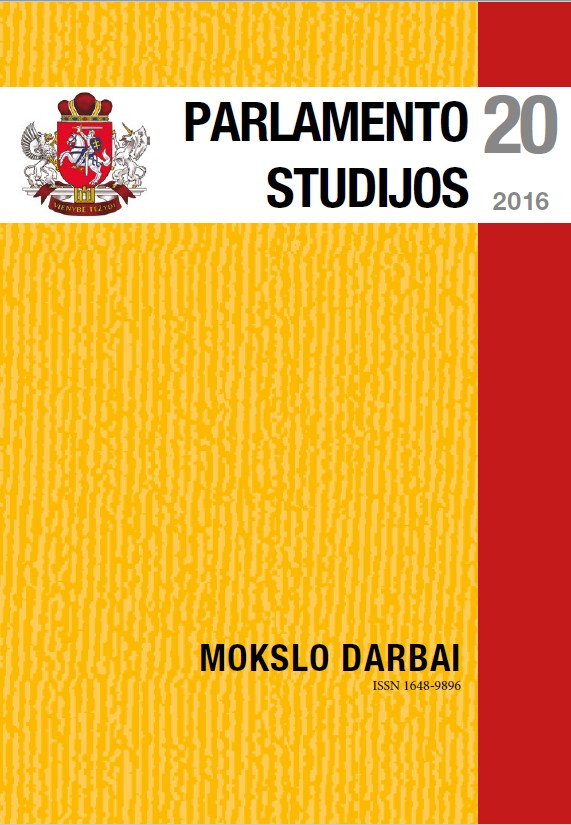 Downloads
How to Cite
Večerskytė-Alshaiban, J. (2016). Essential Elements of the Legal Status of Member of Parliament in Lithuania and Various Countries . Parliamentary Studies, (20), 41–63. https://doi.org/10.51740/ps.vi20.127