2019 European Parliament Election Campaign in Lithuania and Other European Union Countries
Keywords:
European Parliament elections, political communication, electoral communication, topic of election messages
Abstract
The ninth European Parliament elections were held in the European Union from 23 till 26 May 2019. This election might be called unique due to the fact that at the same time in 28 European Union countries people have elected their representatives to the European Parliament. They were also separate electoral campaigns in each country when politicians and parties sought to attract voters. The article analyzes 2019 European Parliament election campaign in Lithuania in comparison to elections in other European Union countries. The aim is to present overall election campaign activities, its communication channels and the formats of messages. The thematic distribution of election messages in Lithuania and other European Union countries is also discussed as well as the depiction of Europe and the European Union in the communication of politicians and parties.
Article Metrics Graph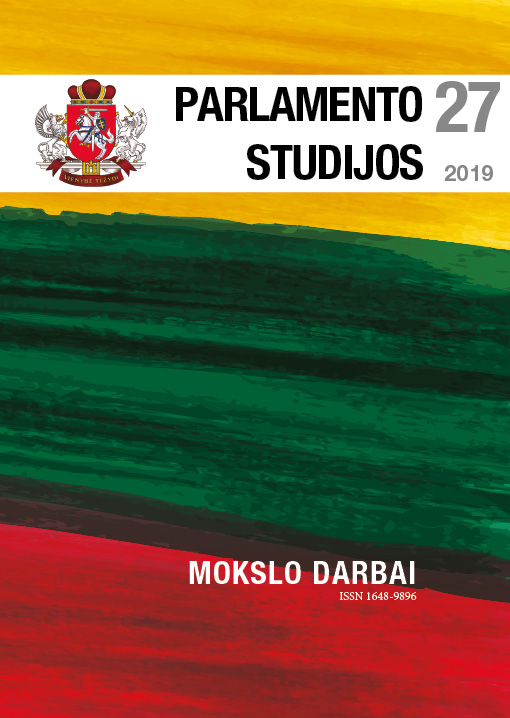 Downloads
How to Cite
Šuminas, A. (2020). 2019 European Parliament Election Campaign in Lithuania and Other European Union Countries. Parliamentary Studies, (27), 144–156. https://doi.org/10.51740/ps.vi27.13