Parliamentary Discourse Analysis: Development of the Expression of Address
Keywords:
parliamentary discourse, addresses, pronouns, politician speech, Parliament
Abstract
The subject of this article is address terms politians use in oficial public sphere – in 1923, 1990 and 2013 year Lithuanian Parliament. It is supposed that in the contemporary Parliamentary public sphere politicians are tend to use more informal addresses. The study result showed that address terms typical for private sphere, tend to penetrate the public area in 2013 year. Comparing the data of three periods, we can notice that in contemporary parliamentary discourse politians are tend to use names and second person (sg.) verbs, though they do not use second person pronouns (sg.). Also politicians are tend to use more direct addresses.
Article Metrics Graph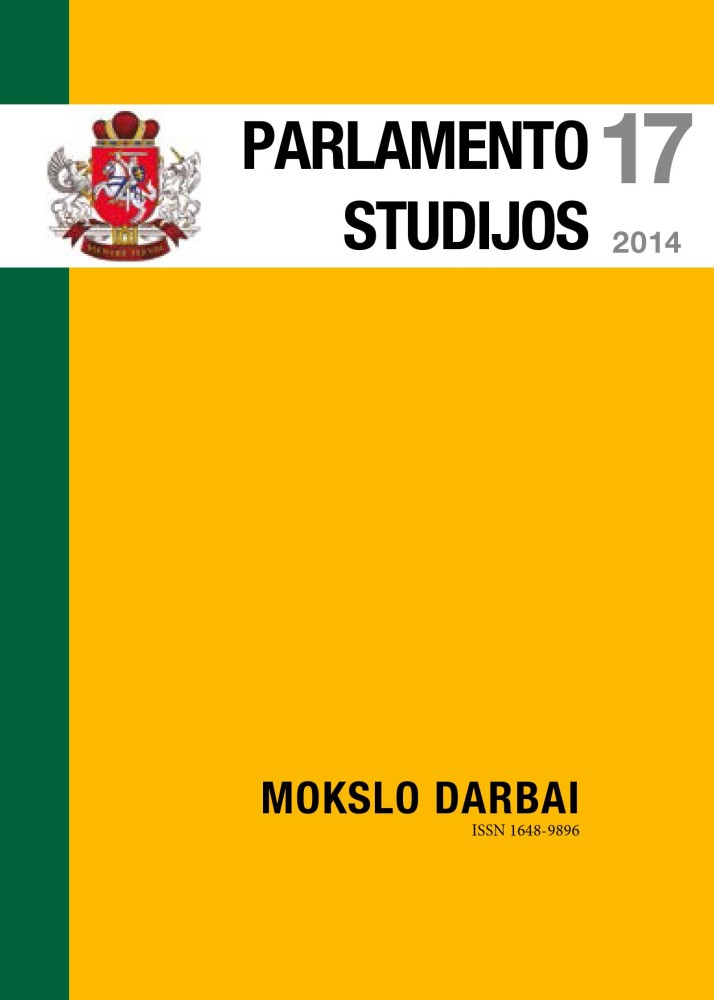 Downloads
How to Cite
Petrošiūtė, Z. (2014). Parliamentary Discourse Analysis: Development of the Expression of Address. Parliamentary Studies, (17), 38–64. https://doi.org/10.51740/ps.vi17.204