Landmarks of Systems's "State-Business" Strategic Management
Keywords:
governments' programmes of the Republic of Lithuania, business development
Abstract
To paraphrase a well-known classic of managament, in order to change country's quality of life it is necessary to achieve a high quality management of the state. One of the very important guarantors of the achievement of high quality management of the state is a strategic compatibility of the system "state-business".
The aim of this article is to determine most important landmarks of compatibility of state and business strategic management. Those landmarks are revealed after research of scientific literature and Lithuanian governments' programmes. This article attempts to find an answer to the question whether can be the benchmarks of governments programmes considering that the creation each of them is creative process. This article provides insight into the future by the formation of strategic management compatibility of state and business development model. The basic idea of it is that a government programmeshall mandatorily to take into account the research-based public policy.
Article Metrics Graph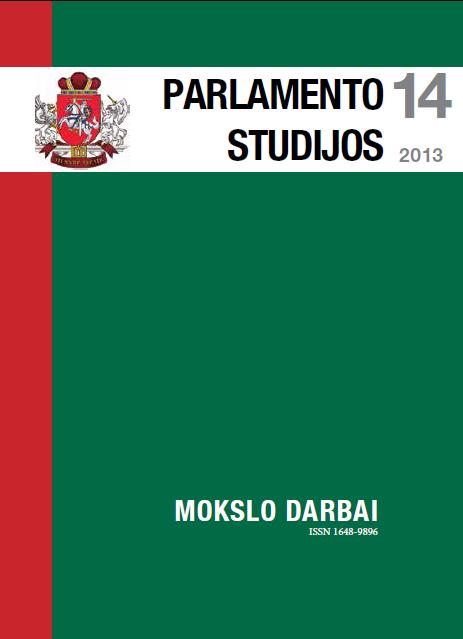 Downloads
How to Cite
Marčinskas, A., & Šaltis, A. (2013). Landmarks of Systems's "State-Business" Strategic Management. Parliamentary Studies, (14), 40–65. https://doi.org/10.51740/ps.vi14.249