Relation of Social-democrats With the Council of Lithuania in 1918: From the Enactment of the Act of the 16th of February Until the End of the World War I
Keywords:
socialdemocrats (LSDP), Steponas Kairys, Council of Lithuania
Abstract
In the article there is analysed relation of socialdemocrats with the Council of Lithuania, which has not got much attention in the historical literature so far, over the period after the enactment of the act of reconstruction of the state of Lithuania on 16 February 1918 until the end of the World War I. The first rubric of the article is devoted to consideration of participation of social democrats in the work of the Council of Lithuania between 1918 02 16 and 1918 07 11. In the second rubric of the article there is reconstructed attituide of social democrats toward the Council of Lithuania between 1918 07 11 and 1918 11. Also in the article is shown that the man reason of defection of social democrats from the work of Council of Lithuania and later negative attitude of social democrats toward the Counsil of Lithuania was decision of its right majority to declare Lithuania as a monarchy and to elect Wilhem von Urach as the king of Lithuania. After this decision LSDP demanted to call a new conference, where a new Council of Lithuania had to be elected and organised election of Constituative Seimas as soon as possible.
Article Metrics Graph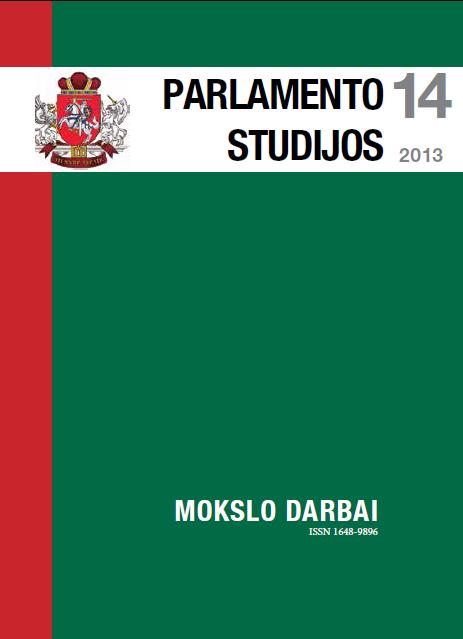 Downloads
How to Cite
Mitrulevičius, G. (2013). Relation of Social-democrats With the Council of Lithuania in 1918: From the Enactment of the Act of the 16th of February Until the End of the World War I. Parliamentary Studies, (14), 91–135. https://doi.org/10.51740/ps.vi14.251