Transparency and Privacy Becoming an Important Policy Issue
Keywords:
Transparency, Privacy, Public Space, Mask
Abstract
The article deals with the terms and conditions of transparency/privacy in today's society. The present creates such conditions determined both by the radical political events (terrorist acts) and by new technological possibilities, when the field of privacy is narrowing and the personal publicity is becoming an inevitable and necessary condition. The article identifies a number of problems, offers new and yet unknown areas of policy and social life associated with an increase in transparency and privacy transformations. In the current situation, the public faces a political and cultural issue of coping with the loss of privacy and politically adapting to new challenges.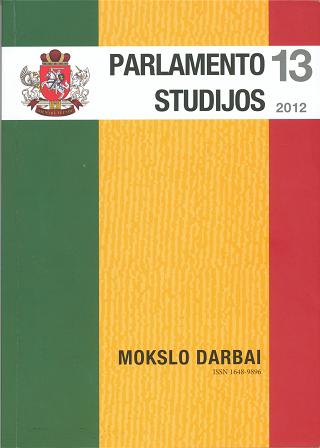 Downloads
How to Cite
Bielinis, L. (2012). Transparency and Privacy Becoming an Important Policy Issue. Parliamentary Studies, (13), 120–132. https://doi.org/10.51740/ps.vi13.269