Technologies in Voting and Vote Counting: From Paper Ballot to the E-voting. History, Advantages, Problems and Solutions
Keywords:
Information and Communication Technology, elections, e-voting, technical history
Abstract
Presented article deals with problem of usage technical means counting votes during elections procedure. A number of countries, mostly with large territory and big populations use vote counting machines. Spread of Internet and growing mobility of citizen's prompts discussions about implementing voting online, some countries carries out pilot projects or even fully adopts this form of balloting. Following paper familiarizes with strengths and advantages of each system, simultaneously highlighting occurring problems and issues implementing aforementioned tools.
Moreover, article discusses possible benefits and dilemmas in case of implementing modern technical solutions of voting and vote counting in Lithuanian electoral practice. Based on present day technologies electronic voting machines could be used in polling stations, improving vote counting, accelerating data transfer to Central Electoral Commission, as well employed as mobile ballot box.
Significantly higher attention in Lithuania attracts subject of possibility to adopt voting via Internet, like it was done in Estonia in 2007. Supporters emphasize possible gains – involvement of younger part of population, opportunities to reach and engage citizens abroad. Opponents points to Internet insecurity, greater opportunities for fraud, coercion or vote-buying.
However, necessity to improve current voting system is evident. Nationwide dialogue should be initiated and supported, where best technical solutions and organizational practices could be revealed. Process of introduction of chosen instruments in further elections and obtained results must be followed by detailed evaluation in order to continually improve their usefulness.
Article Metrics Graph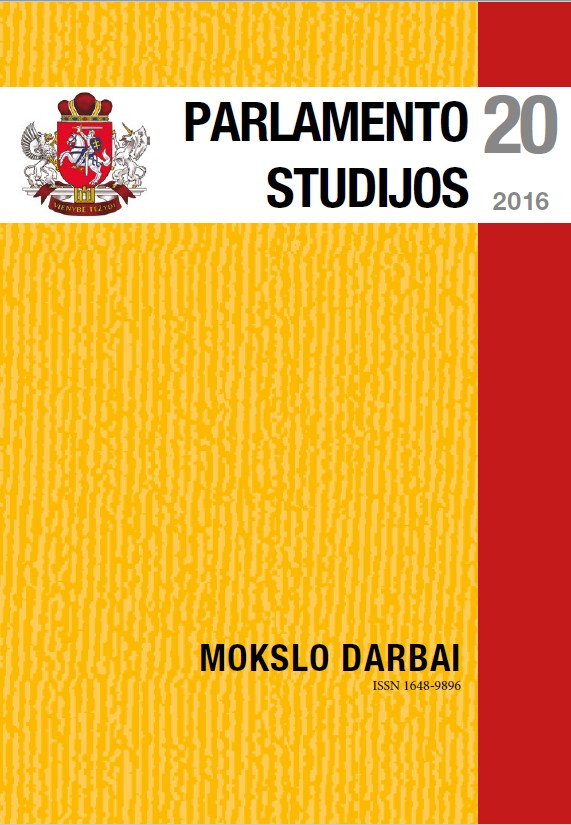 Downloads
How to Cite
Stancelis, V. (2016). Technologies in Voting and Vote Counting: From Paper Ballot to the E-voting. History, Advantages, Problems and Solutions. Parliamentary Studies, (20), 88–111. https://doi.org/10.51740/ps.vi20.128