Digitization of Parliamentary History: Problems and Solutions
Keywords:
digital preservation, information and communication technologies, e-parliament, parliamentary history, databases, metadata, Internet archive
Abstract
Standards and methodology for static visual material digitization (textual documents, photographs and drawings) become worldwide unified more than decade ago, but search for optimal solutions how to capture and preserve an audiovisual heritage is still undergoing. Research how to improve collected data description and handling continues as well, but main principles are based on already well-known Dublin Core and XML standards framework. At the same time, remains unsolved one of oldest problems of digitization – ensure that the digitized information, stored in computerized form will be available after long-term storage. It means not only physical integrity of kept data, but guaranteeing the authenticity of the content, providing appropriate hardware, software and skills to manipulate them in future.
Continuous progress of computer hardware and digitization software allows expand work on parliamentary history research and conservation into new areas. Spreading of parliamentary activity over Internet and electronic mass media, inter-parliamentary cooperation, contemporary ways of communication with voters and interest groups brings good possibilities and intriguing challenges at same time.
Parliamentary work expansion in the virtual space and a global network, the transition from paper based to electronic documents requires creating methods and means timely and accurate preserve this form of heritage. Digitally created documents, Web pages of parliaments, online broadcasts and video-conferencing records becomes an object of parliamentary history and needs not only be to preserved but delivered to concerned audiences, like archivists, historians, teachers and school students.
Article Metrics Graph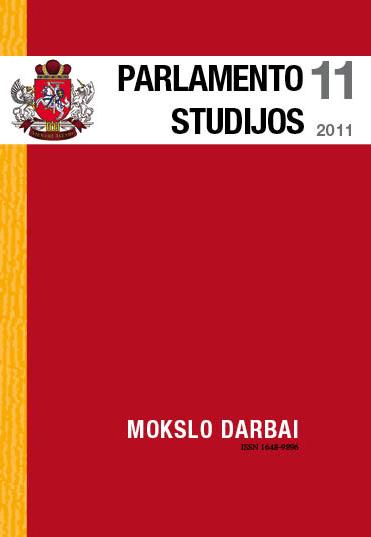 Downloads
How to Cite
Stancelis, V. (2011). Digitization of Parliamentary History: Problems and Solutions. Parliamentary Studies, (11), 19–46. https://doi.org/10.51740/ps.vi11.290