Features of Legislation in Lithuania: Institutional and Cultural Fragments Of Understanding the Issues
Keywords:
legislation, legislative order, agenda of legislation, expertise of legal acts, urgency / fast-track procedure, legislative discretion, planning of legislative agenda
Abstract
This article analyzes the legislative process on a parliamentary level. It is argued that the views of members of the Seimas and unconstructive interaction between legislative authorities cause part of the legislative problems in the country.
The Seimas of the Republic of Lithuania has been hyperactive in legislation for the most part of the independence, while the legislative agenda is usually overloaded by laws and other legislative projects. The Parliament prioritizes quantitative performance indicators over qualitative performance indicators in the legislative process. The hyperactivity of the Seimas and overloaded legislative agenda are caused by difficult circumstances of that era. Initially, it was more related to the goals of consolidating the statehood and reforming the system, later – to the goals of structural reforms and europeanization.
There is no proper expert assessment of draft legal acts in Lithuania. It should include not only the validity of the legal regulation, possible outcomes but also the alternative solutions (including the possibility of rejecting the legal regulation in general). Additionally, there is little attention to purification of the priorities, longterm planning, impact assessment, the monitoring of legal regulation and public involvement in the pre-parliamentary stages of legislative process.
The ratio of registered, considered and (not) adopted drafts indicates another legislative issue in Lithuania – the cooperation between the main legislative subjects (the Seimas and the Government) is insufficient regarding legislative issues. Also, it is important to note that the legalistic approach is prevailing in Lithuanian legislative culture – the vast majority of public relations' problems are tried to be solved by the legal regulation means and by the most supreme level – the law.
Article Metrics Graph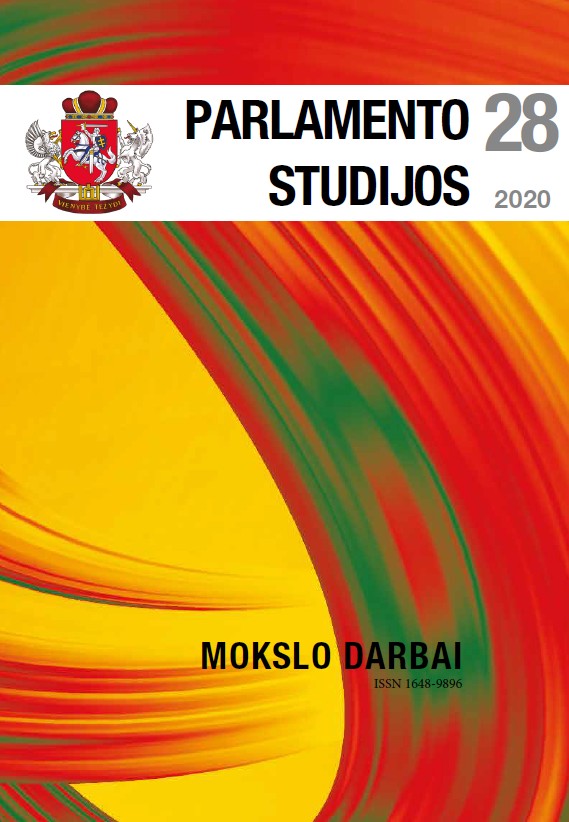 Downloads
How to Cite
Lukošaitis, A. (2020). Features of Legislation in Lithuania: Institutional and Cultural Fragments Of Understanding the Issues. Parliamentary Studies, (28), 24–46. https://doi.org/10.51740/ps.vi28.140