Media Elites in the Field of Power: Case Studies of Lithuania, Germany and Hungary
Keywords:
field of power, elite, mass-media elite, trust in the parliament and government, Europeization, public opinion
Abstract
Based on the notion of the field of power and empolying the comparative method, the article presents analysis of the decison making structure and process. The study reveals the growing impact of Europeanization and interconnected diminishing indirect popular trust in national governments in the EU member states. In parallel, the study provides comparison of the trust in national government (under circumstances of the global economic crisis of 2009) between, on one hand, selected segments of national elites and, on the other hand, of the country total population. The paradox of relatively high trust of media elites in national parliament and government in Lithuania is contrasted to the comparative data from Hungary and Germany. The author argues that elites' perception of the weight of different segments of elites in the national decision making process depends on the factors related to the specificities of the given (national) field of power.
Article Metrics Graph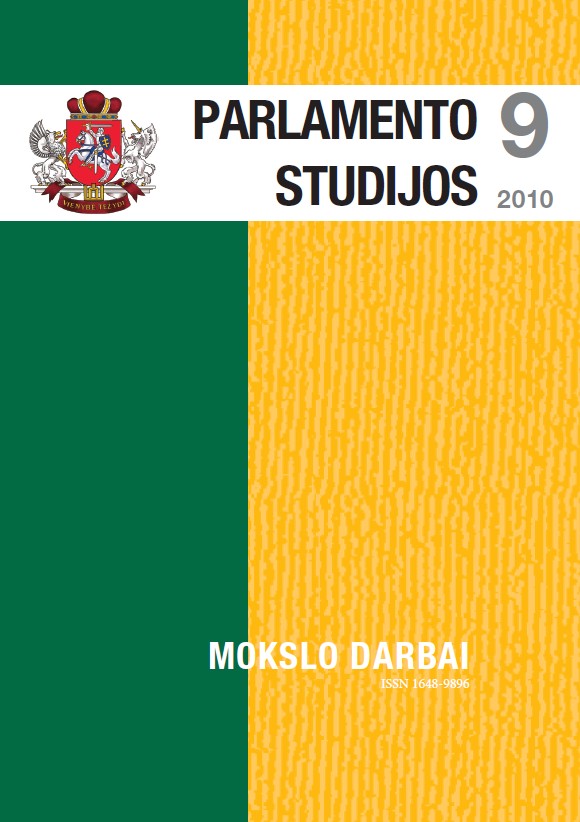 Downloads
How to Cite
Matonytė, I. (2010). Media Elites in the Field of Power: Case Studies of Lithuania, Germany and Hungary. Parliamentary Studies, (9), 51–64. https://doi.org/10.51740/ps.vi9.315