State, Public Authority, Sovereignty and Continuity of Their Ideas in the Constitutional Acts Adopted by the Lithuanian State Council During 1918–1919
Keywords:
Constitution, constitutionalism, the Lithuanian State Council., the Constituent Assembly, sovereignty, public authority, democracy
Abstract
The article analysis the expression of ideas concerning the state, public authority, sovereignty and continuity of their ideas in the light of Constitutional Acts adopted by the Lithuanian State Council during 1918–1919. It is belief of the author that the Lithuanian State Council, being established and temporary institution, which inevitably had to perform the inaugural work, intended not to emphasize in the Constitutional Acts matters constituting the prerogative of the Constituent Assembly. However, the Lithuanian State Council clearly established all the major elements of the state (nation, territory and public authority), the ideas of independency, sovereignty and continuity, as well as all the state form elements: the form of government (republic), the state regime (democracy) and the territorial framework form (unitary country). In the Constitutional Acts of 1918–1919 the Lithuanian nation is considered to be the sovereign, whereas, the Lithuanian State Council spoke only on behalf of the nation, expressing its power.
Article Metrics Graph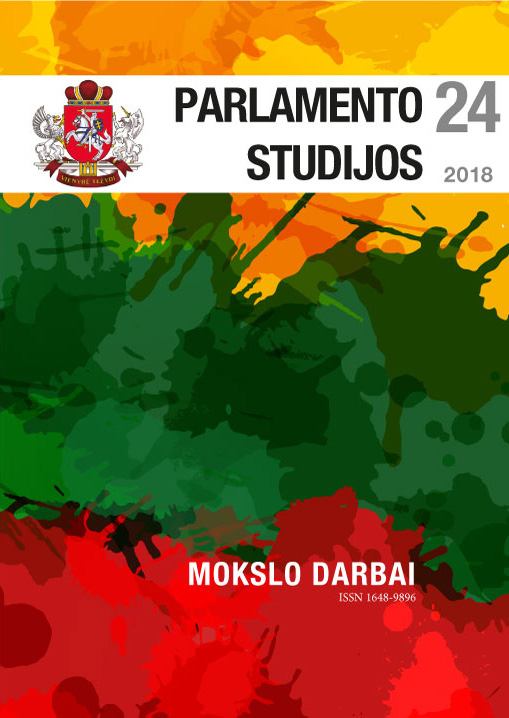 Downloads
How to Cite
Machovenko, J. (2018). State, Public Authority, Sovereignty and Continuity of Their Ideas in the Constitutional Acts Adopted by the Lithuanian State Council During 1918–1919. Parliamentary Studies, (24), 54–74. https://doi.org/10.51740/ps.vi24.62