Organizing the Vilnius National Conference: From an Idea to the Congress of the Century
Keywords:
World War I, Vilnius National Conference, organisation, members, independence
Abstract
The Vilnius National Conference, which took place on September 18–22, 1917, was the most important political congress for Lithuania during the World War I. Vilnius' politicians were the most active ones in organizing the event; they had formulated the substantial ideas and aims. However, a great help there were the provincial members of the Organizing Committee, who prudently spread the discussed ideas and did invite active people of their regions to take part in the Conference. The Executive Bureau organized attendance in general, while the Regulative Committee took care of the place, accommodation, catering, and security. During the organization process, there have cooperated politicians of Lithuanian left-wing, Christian Democratic, and National Union parties.
The occupational German authorities intended to create an institution which would agree to an annexation; therefore they allowed electing an advisory council. Nevertheless, the closed congress was attended by people who had supported the independence of Lithuania. During the conference, attendants had discussed current topicalities of the state, did elect the Council of Lithuania, and declared a cautious resolution, which was partially included into the Act of Independence of Lithuania, signed on February 16, 1918. Thus the National Conference might be assumed as an important mistake for German politics and, accordingly, a victory of Lithuanians.
Article Metrics Graph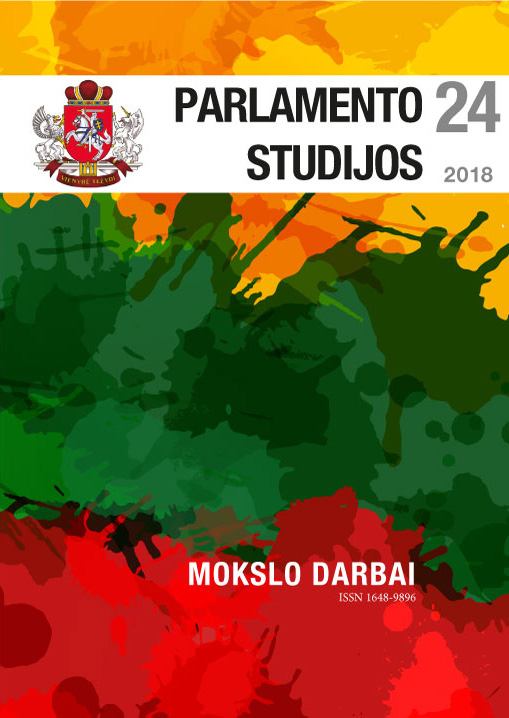 Downloads
How to Cite
Bukaitė, V. (2018). Organizing the Vilnius National Conference: From an Idea to the Congress of the Century. Parliamentary Studies, (24), 98–122. https://doi.org/10.51740/ps.vi24.64