University Autonomy in Lithuania in 1922–1940
Keywords:
University, statute, autonomy, Seimas (parliament), Government
Abstract
This article analyses the circumstances of the establishment of the University of Lithuania (subsequently – Vytautas Magnus University), considerations of its statute at the Constituent Assembly of Lithuania, the constraints on University's autonomy during the authoritarian regime and attempts of the Senate and the Council to preserve the academic freedom of the University. On February 16, 1922 in Kaunas, the temporary capital of Lithuania, under the basis of Higher Courses the University of Lithuania was established; it status, however, was adopted on March 24, 1922 due to the ideological disagreements within the Constituent Assembly. The status of the university granted a broad autonomy both to the University and its faculties. Democratic manifestation within the University displeased the authoritarian regime that emerged after the revolution on December 17, 1926. Therefore, the statute of the University was amended several times, increasingly limiting the autonomy of the University. The autonomy of the University was destroyed in order to silence political opponents and to promote obedience to the authoritarian regime. The University was at its broadest autonomy during the parliamentary times, while the authoritarian regime was noted for the constraints on University's autonomy in order to completely abolish the academic freedom.
Article Metrics Graph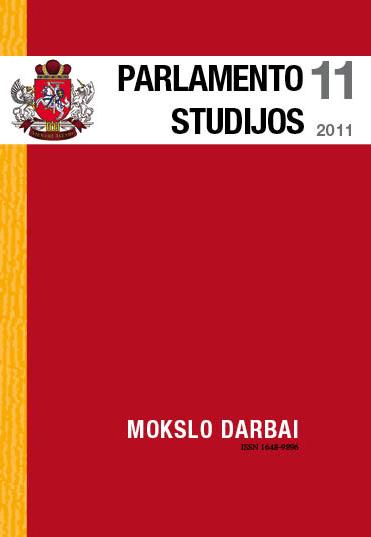 Downloads
How to Cite
Veilentienė, A. (2011). University Autonomy in Lithuania in 1922–1940. Parliamentary Studies, (11), 105–133. https://doi.org/10.51740/ps.vi11.293