The Seimas Factor in Forming the Budget and Structure of the Lithuanian Ministry of Foreign Affairs in 1920-1927
Keywords:
Ministry of Foreign Affair, Seimas, budget, estimate
Abstract
The article analyzes discussions of the budget and the staff of the Ministry of Foreign Affairs in the plenary meetings in 1920-1927, as well as the attitude of the fractions to the improvement of the structure and the activities of the Ministry. During the period of parliamentarism the Seimas established the Foreign Affairs Commission to pursue the permanent control of foreign policy and to deal with relevant issues of that area. The control of the Seimas, was manifested in plenary meetings, too, in discussing the Government declaration, the state budget and structure. The work of the ministries, including that of the Ministry of Foreign Affairs, depended on the funds allocated and the staff. In considering the state budget, the Seimas also dealt with the operation of the Ministry of Foreign Affairs and the embassies. Between the years 19201927, the Ministry underwent constant changes: i.e. the central apparatus grew bigger, the embassies and the consulates were established, the structure of the Ministry was modified. The Seimas sought to minimize the Ministry budget, however, later the estimates of the additional costs had to be approved. The Seimas III was most in favor of the biggest budget cuts by minimizing the funds allocated to the embassies and consulates without regard to specific features of their work and representation functions. The members of the Seimas most often criticized the Ministry for the absence of the policy of staff, inefficient work of the representations and bad management of financial documents. Most often, however, the criticism was not constructive due to incompetence in diplomatic work or disagreements between party members. In approving the state budget for 1920-1927, other ministries, e.g. the Ministries of Defence, Transport, Education and Finance got bigger financial allocations than the Ministry of Foreign Affairs. Thas was determined by the economic needs of the state and the mentality of the fathers of the state who most often were rural descendants.
Article Metrics Graph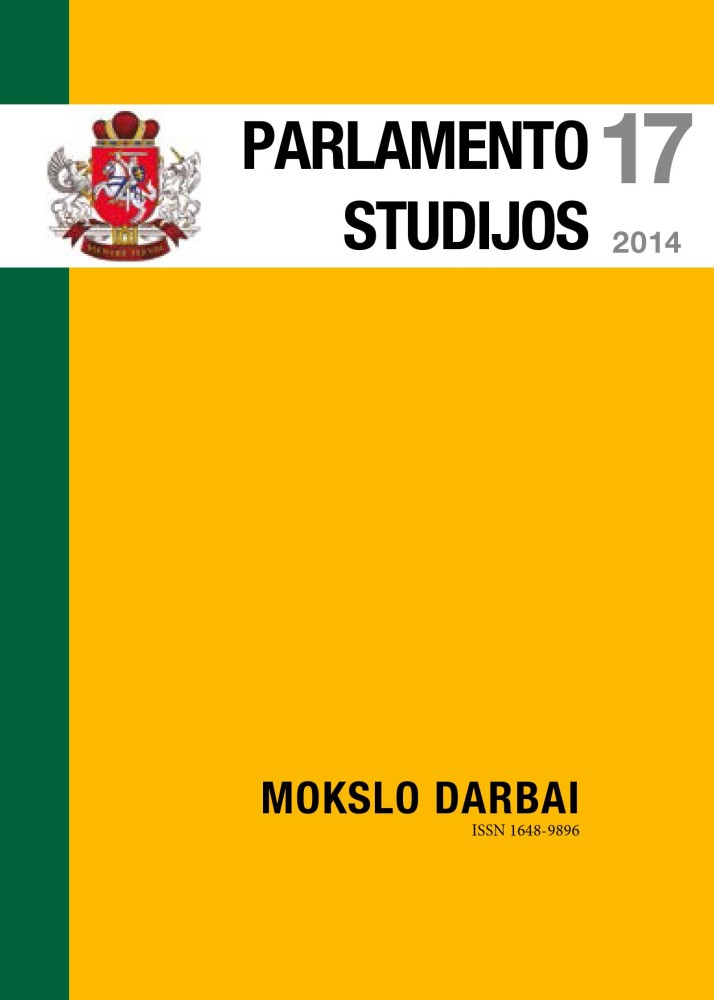 Downloads
How to Cite
Veilentienė, A. (2014). The Seimas Factor in Forming the Budget and Structure of the Lithuanian Ministry of Foreign Affairs in 1920-1927. Parliamentary Studies, (17), 85–110. https://doi.org/10.51740/ps.vi17.206